Some posts on this site contain affiliate links. If you book or buy something through these links, I earn a small commission (at no extra cost to you). Take a look at my privacy policy for more information.
Morocco, one of my favourite travel destinations, is fast becoming a popular trip for weekends and longer. A country with a hugely varied topography and a fascinating culture, there are so many unmissable experiences in Morocco; but one thing that I would highly recommend is a traditional hammam experience.
Finding a hammam in the maze-like city streets, and negotiating your way around a fairly confusing experience in the dark and steamy hammam interior, can be less than simple! But it's a brilliant addition to any Morocco itinerary and I urge you to give it a try! So, since I've now tried out two different hammams in Marrakech, I thought I'd post a little guide to the experience.
Choose your Hammam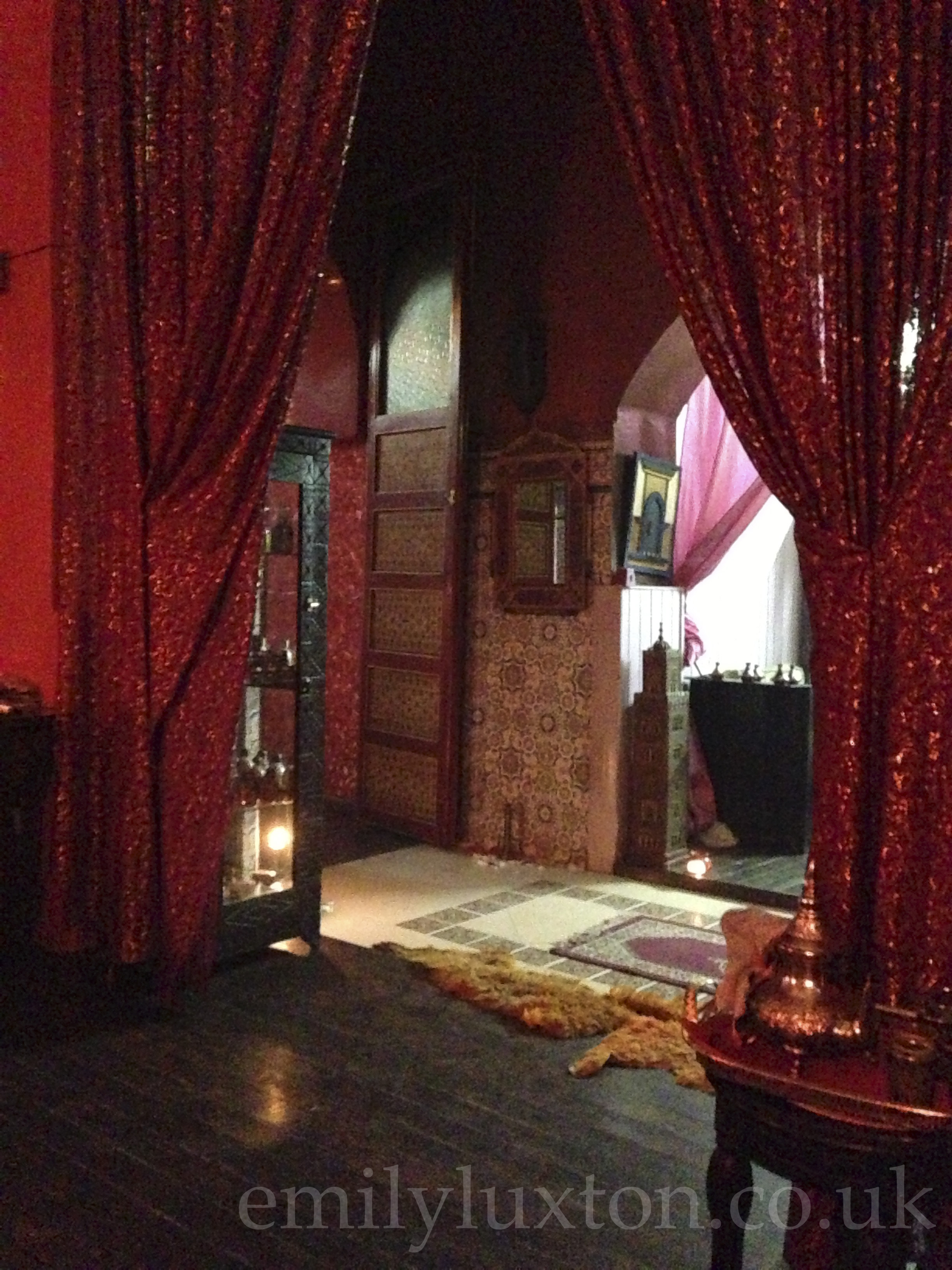 The best place to find a decent hammam is probably by word of mouth – ask at your hotel or riad, or check travel advice sites like Trip Advisor, for recommendations in the area you're staying in. Before you do, though, it's worth getting an idea of the kind of experience you want. There are two main options, a 'real' hammam, usually found in a city's old town (like the souqs in Marrakech) which is essentially a public bath house and is far more traditional, or a more modern, spa-like experience in a stylish hotel. The traditional hammam is a more public experience – there will be other nude women in the steam room with you – so if you're a private person and don't want to bare all your blobby bits in public, it's probably best to opt for the more modern experience where you'll be on your own with the attendant. Also, the more traditional hammams tend to be quite a bit cheaper than the spas in hotels, but these latter are definitely more luxurious.
What to Expect
Traditionally, a hammam is a bath house in Morocco where locals would go to clean themselves. Most hammams these days follow the same pattern, but many have some really nice add-ons like masks and masssages.
The general pattern involves a steam room or series of steam rooms, which are much hotter and much steamier than a sauna; I was in one with a group of friends and could see nothing but eight pairs of feet dangling out of the mist. Once you're sufficiently steam-cleansed and drowsy from the heat, one of the attendants will soak you with warm water from a bucket and wash you. Personal space invasion warning: you will be in just your pants, and the attendant will wash you from head to toe. I'm a very shy and private person, but I can promise you this is in no way as embarrassing as it sounds – the attendants are friendly, efficient, do this all day, and have seen all kinds of bodies, so they barely glance at you! In fact, it can feel a little like you're a dirty plate being scrubbed by a bored pot-girl; in no way intimate or awkward.
Once you've been washed, you'll be splashed down with the bucket again and after another steam comes the ghassoul, a very rough exfoliating scrub using a black mineral clay which is fantastic for the skin. This is exfoliation taken to another level; I saw such huge clumps of dead skin sliding off me it looked like couscous! Finally, after another hose down and a last steam, there usually comes a full body massage with argan oil, before sitting down with a glass of mint tea while you dry off. It's all quite intimate, which can be a little scary, but it's such a gorgeous experience – and so rewarding to leave with skin that has never felt so light, clean or soft – that it's completely worth a little discomfort!
What to Take
Take bikini bottoms or a pair of pants you don't care about, because otherwise you will be expected to wear what is essentially a large paper thong. Most hammams will provide clean robes and a pair of plastic slippers, but you might want to wear a pair of flip flops, just in case, and I'd recommend taking a towel to dry your hair afterwards. Leave valuables behind if you can, because some hammams don't have lockers.
Recreate Your Own Moroccan Hammam
Not heading to Morocco anytime soon? You can re-create the experience from the comfort of your own home with a few essential items:
Ghassoul or Rhassoul clay, like this Moroccan Lave Clay.
A hot, steamy shower – or an electronic facial steamer if you have one.
Black soap – like this tup of African Black Soap traditionally made using Unrefined Shea Butter, Cocoa Pod Ash, & Virgin Coconut Oil.
A kessa glove or hammam spa mitt, like the Hydrea London Linen Hamam Spa Mitt. Use this with the black soap to vigorously exfoliate that unwanted dead skin!
Finish off with some Argan Oil to moisturise and nourish you newly scrubbed skin. Preferably have a handsome partner massage you with it!
Check out my reviews of Hammam Ziani and the hammam at the Ryad Mogodor Menara, and feel free to comment here if you have any questions for me!